June 2023 Newsletter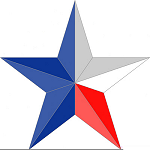 Deadline for Cub Camp registration is tonight!
Lone Star / Woodbine District Cub Camp June 9th - June 10th
Registration is live and is $85 for Scouts - Sign up here:


https://scoutingevent.com/662-68346-170558
Summer Holiday - No Roundtable June 8th
June Roundtable will be canceled to free up time for Cub Camp preparations and multiple units are out for Summer Camp.
July Roundtable will be 100% virtual.  August we'll be back in person for the Ice Cream Social!
Training Opportunities
Reminder that basic training is available 24/7 online in my.scouting.org - your Scouts deserve a trained leader.

BSA Chan Saw Basic Training: July 22-23 (Camp Tahuaya)
Texas Powder Horn: September 8-10 & 22-24 (Camp Tahuaya)
Wood Badge: September 25-29 (Philmont)
BALOO/IOLS: September 29 (Camp Wisdom)
BALOO/IOLS: September 29 (Camp Holland)
Wood Badge: October 6-8 & 28-29 (Sid Richardson)
BALOO: October 7 (Hills & Hollows)
Climbing Instructor Training: October 20-21 (Sid Richardson)
USA Archery Level 1: November 17-19 (Worth Ranch)

Yours in Scouting,
Tom Kisner
District Commissioner
Lone Star District