October 2023 Newsletter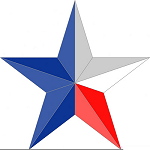 Lone Star District News
Virtual Roundtable tonight!
Time: Oct 19, 2023 07:00 PM Central Time (US and Canada)

Join Zoom Meeting
https://bnsf.zoom.us/j/85412540670?pwd=VlhMZXQyZWxTRWlyUnltVVRaRGZTdz09

Popcorn Money Due November 13th
Friendly reminder to wrap up your Popcorn sales and get the funds together
Recharter is Open!
Recharter is open for all units in the District.  All units should navigate to:
https://advancements.scouting.org/

And click on "Recharter" on the left hand menu To begin the process.  More info and training available at Roundtable tonight!

University of Scouting Registration is Open!
Registration is available at:
https://scoutingevent.com/662-UoS2023

See you tonight!
Yours in Scouting,

Tom Kisner
Lone Star District Commissioner